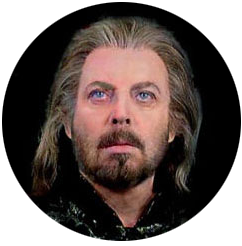 Alfredo Zanazzo
Alfredo Zanazzo is a reknown Italian operatic bass whose career has taken him to the foremost opera theatres of Europe, America and Asia. He possesses a true and rich bass voice, reknown for its genuine, dark and powerful timbre.
Luisa Miller, Palermo Teatro Massimo Dir. Renzetti
Alfredo teaching Andrea Boccelli and Matteo Boccelli
Maestro Alfredo Zanazzo accompanied by Maestro Carlo Bernini, conductor and accompanist of Andrea Bocelli. Performed at the Teatro Cantero, Genoa.